Alliant Castings takes special pride in its people, and has invested significantly in attracting and retaining a highly skilled workforce. Our team works like a pit crew, combining precision and speed to get the job done right, and right on time. Staff are generously rewarded and motivated by positive recognition for achievement.  Through continuous on-the-job training and active management we have built a cohesive team with a single focus: delivering value to the client.
Our team members combine 145 years of industry experience and engineering know-how.
Tom Renk, President
Obtaining his BS degree from Iowa State University, Renk has 28+ years of professional Metalcasting experience. His casting career began at the American Foundry Society (AFS) as a Software Development Engineer. During his tenure at AFS he improved existing casting software, taught software related classes, and did contract solidification modeling. After 4 years at AFS, Renk worked as a Foundry Engineer for Maynard Steel in Milwaukee, WI. In 1995, Renk was hired by American Metalcasting Consortium (AMC) as an Applications Engineer. While at AMC, Renk worked with the United States Department of Defense and private defense contractors to optimize costs and casting processes of various military castings. In late 1996 Renk was presented with the opportunity to rejoin the family business, United Machine and Foundry (UMF) as a Foundry Engineer. During his 16+ year career with UMF Renk has held various positions including foundry engineer, technical manager, operations manager, sales manager and his current role as president.
Perry Kamrowski, Production Manager
After going to Winona State studying pre-engineering Mr. Kamrowski went to the University of Minnesota obtaining a bachelor of Civil Engineering degree. Mr. Kamrowski's foundry work started 2 years after this at United Machine and Foundry (UMF) in 1983 working in the cupola area. During his 37+ year career at UMF Mr. Kamrowski has worked in many positions quality manager, furnace operator, production coordinator, and foundry engineer. Mr. Kamrowski is a member of the AFS 5D committee.
His outside hobbies are volleyball and softball.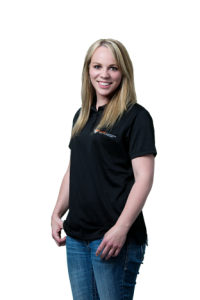 Jamie Burt, Account Manager
Ms. Burt attended South East Technical College in Winona, MN and Rochester Community and Technical College in Rochester, MN before opening and running her own business for roughly 5 years. Ms. Burt has worked in customer relations for 20+ years. She joined the Alliant Castings team in early 2015 as an Administrative Assistant for a short time before moving up to Customer Service for the NorthStar Products division. After a year of learning the ropes of the blasting world, Ms. Burt took the position of NorthStar Products Operations Manager. She has since acquired the role as Alliant Castings Account Manager and Cost Estimator to better serve our customers and further strengthen our team.
Jamie has two daughters and enjoys spending her time outdoors, working on her hobby farm and gardening.
Marty Wolter, Foundry Manager
Marty's Foundry career started out at the early age of 19. He gained knowledge and training in all phases of the business as an employee, and had a great desire to learn more. Marty supervised the Molding and Melt pour for 4 years before being promoted to Assistant Plant Manager. Within the last 5 years, Marty showed great strengths with Alliant Castings and was promoted to Plant Manager. Marty has over 26 years of experience in metal castings.
Marty's hobbies include four-wheeling, hunting and he also farmed on his own for 5+ years.
Casey Iossi, Plant Manager
Casey graduated from the University of Northern Iowa with a BS in Advanced Manufacturing Engineering with a focus in design and metal casting. In his career he has worked in several technical and managerial roles such as, Gating and Simulation Engineer, Tooling Engineer, Process Engineer, Technical Sales Manager. Casey serves on UNI Industrial Technology Board, UNI Foundry Education Foundation Advisory Board, American Foundry Society Chemically Bonded Sand Committee, and is a Volunteer Fire Fighter in his Community.
Casey enjoys spending time with his wife and kids, golfing, fishing and camping.